Are you thinking about a new business idea? As a stay-at-home mom, here are some things that I learned on my journey starting up a new business.
Rethink your insurance strategy.
You have multiple options when it comes to insurance. There is no reason why we should not be shopping around before selecting an insurance provider. Insurance in business is a must. Find a provider that fits your needs. If you need help with a budget provider, check out these Christian healthcare reviews.
"Insurance is the embodiment of preparedness, offering a safety net when life takes an unexpected turn."
Savings alone are not enough to achieve financial freedom; insuring your assets with general insurance policies is equally important.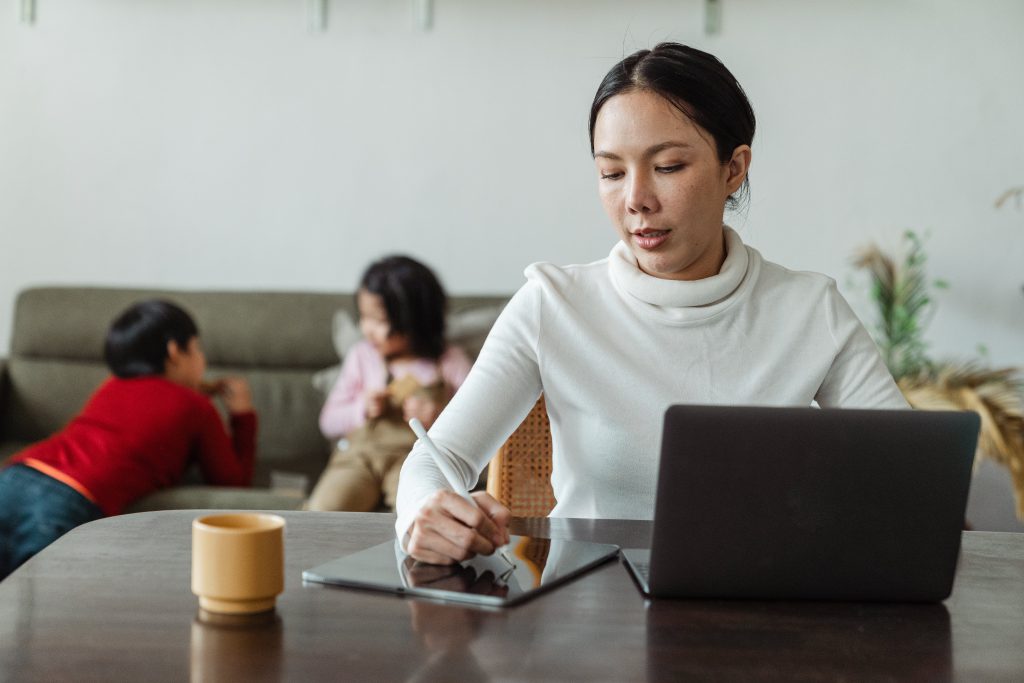 Enjoy what you do.
As a mom, I realized that I don't need added stress in my life. Make sure that your business is something that you love to do. You should never have to force yourself to do anything. Your business should flow effortlessly. Don't just find what makes money. Find the business that doesn't feel like a job.
"Doing what you love is freedom. Loving what you do is happiness." — Lana Del Rey
"If you are not doing what you love, you are wasting your time." Billy Joel
"If you do what you love, you'll never work a day in your life." Marc Anthony
"The only way to do great work is to love what you do" – Steve Jobs, co-founder of Apple
Community is important.
Never deny the importance of community in your life. You can't do everything by yourself. You don't have to be a superwoman. Having people by your side to help you is a blessing. Take full advantage of this.
"Do not focus on numbers. Focus on doing what you do best. It's about building a community who want to visit your site every day because you create value and offer expertise." Cassey Ho
"We could do so much if we concentrated on the business community and created jobs. If we make this our focus, a stronger economy and politics will follow."
"If you want to go quickly, go alone. If you want to go far, go together." – African Proverb
Prepare for every and anything.
If you don't prepare yourself well, then your business will fail horribly. Make sure to write out your plans and prepare even for the worst-case scenario. Always have a plan and if you do this, you are on the way to success.
"You never lose in business; either you win, or you learn." – Melinda Emerson, business coach
"By failing to prepare, you are preparing to fail." ― Benjamin Franklin, Founding Father of the United States
"The Most Successful People are those who are good at Plan B."
"Without leaps of imagination or dreaming, we lose the excitement of possibilities. Dreaming, after all is a form of planning." ― Gloria Steinem
"You can always amend a big plan, but you can never expand a little one. I don't believe in little plans. I believe in plans big enough to meet a situation which we can't possibly foresee now." ― Harry S. Truman
"Always plan ahead. It wasn't raining when Noah built the ark."
"Without a plan, even the most brilliant business can get lost. You need to have goals, create milestones and have a strategy in place to set yourself up for success." Yogi Berra
"Proper business planning demands that you focus on the self-interest of the customer at all times." Brian Tracy
"An hour of planning can save you 10 hours of doing."
"If you want to succeed and leave your competitors behind, you need great plans and even greater strategies."
Hard work is needed.
Hard work reveals if you really are about it. Do you really want it? If so, start working hard and remain consistent, even if you are the only one with the vision. Keep going until you can't go anymore. Remember why you started your business when you get discouraged.
"Dreams do not come true just because you dream them. It's hard work that makes things happen. It's hard work that creates change." Shonda Rhimes, producer
"The distance between dreams and reality is called action." Brian Tracy
"All our dreams can come true, if we have the courage to pursue them." Walt Disney
 "It's important that leaders are consistent. You can change your mind, but change your mind against a consistent framework."
"Chase the vision, not the money, the money will end up following you." – Tony Hsieh, CEO of Zappos
"Talent is cheaper than table salt. What separates the talented individual from the successful one is a lot of hard work." Stephen King