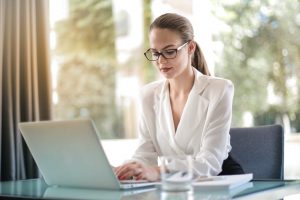 Are you ready to kickstart your career and start a lifelong profession? Do you want to pursue a lifelong dream, despite the challenges of finding work amid the pandemic?
Job-hunting is not an easy task, and the coronavirus made it all the more difficult. However, that doesn't mean that you can't find success in starting a new career today. There are always ways to do that, and we've got a handful of them below.
Keep reading to learn about six useful career tips that will help you jumpstart your career.
Kickstart Your Career by Doing an Internship
Getting an internship is very useful in any industry. It's the best way to get insider knowledge on how you do the work in actuality. You'll get to experience how it feels to start from the bottom.
You'll get to explore the workforce and apply the skills you learned in college. Becoming an intern will also increase your marketability. Many employers prefer applicants with internships because they're familiar with the work.
Also, when you become an intern, you gain a bit of tutelage from experienced professionals. You'll receive professional feedback and get help from organizations you intern with. You'll gain practical field knowledge that professors and teachers teach in theory.
Undertaking an internship is a crucial and useful experience in your career. You'll get to experience the stress and satisfaction of handling actual projects. Becoming an intern will also let you build a network that you can refer to in the future.
Finally, you'll get to decide if the job is right for you or not. Not everyone will continue to become a professional after they finish an internship. Sometimes, it's the best way to learn that you don't like the job before you invest all your time and money into getting into the industry.
Pursue Higher Education
You can still make good use of your time, even when you're under home quarantine. You likely already did many of the things that you said you never had time to do before. Whether it's cleaning up the house, gardening in the yard, or exercising more, you likely already did it.
Now, you may not know what else to do with your time. A good solution is to invest in education. Take an online college course, and improve your skill and knowledge.
Many schools and colleges offer accredited online degrees. The best part is that you don't have to go through the traditional hassles of getting an education. You don't need to move out, rent a dorm, or commute to class.
All you need is a strong and stable internet connection, a working computer, and access to resources. The online college you choose is also likely to offer their digital libraries for your use as a student.
Going to college is always a great investment. Did you know that the jobless rate for high school graduates is at 15.3%? For people with a bachelor's degree, the jobless rate is at 7.4% only.
Many professionals go back to get a bachelor's or master's degree, so they can get a raise or promotion. While you have all the time in the world to take yours, go for it.
After you advance your education, kickstart your career. You won't regret it.
Focus on Creating a Network
Did you know that referring to your contacts is a great way to find a career that suits you? A lot of the jobs people offer online are only the tip of the iceberg. Many more of the jobs you can apply for are attainable from your networks.
As we mentioned, getting an internship opens a lot of doors for you. You don't only get to expand your professional network. You also collect recommendations that will boost your reputation with a potential employer.
That is one way to build a network that will open you to opportunities. There are other ways to do it. You can talk to friends, former coworkers, classmates, or mentors.
Someone from your friend group or schoolmates ought to know about a job opening. Another advantage of having a network is that they have their separate networks too. It's one way to get something useful from a friend of a friend of a friend.
Build a Noteworthy Portfolio
Having a resume and creating a good first impression isn't the only thing that can jumpstart your career. You can increase your chances of getting hired when you bring along a portfolio. This is especially useful if you want to enter the writing or visual industry.
The careers that often need a portfolio include:
Make-up artist
Modeling
Writing
Advertising creative
Graphic designer
Website designer
Photographer
Videographer
Artist
Computer programmer
Video game designer
Interior designer
Your portfolio doesn't need to be in print. A digital portfolio is also helpful, especially considering today's remote work conditions.
A portfolio will show potential employers your achievements, skills, and experiences. Your portfolio doesn't have to be too impressive, especially if you're only starting a career. Focus on the quality, diversity, consistency, and uniqueness of your portfolio.
How to Make a Professional Portfolio
Building a professional portfolio won't be at all like creating school portfolios. When you build your professional portfolio, you will need to take up more time to finish it. A reason for this is because you'll need to gather all the documents or projects you need for it.
Collect a variety of examples of your work. You can get designs from a project you created in college or for a previous employer. You can also include evaluations, reports, surveys, and spreadsheets. If you're completing an internship, you can also use some of the work you're doing now.
Many people offer their portfolios with their resume and cover letter. Try to keep the design in each document constant. This will help in creating an image of consistency.
You may also want to include information about big and prestigious companies you've worked with. This can impress a potential employer. Add some comments on your work from professors, previous employers, or others.
Volunteer to Gain Experience
Another way to kickstart your career is to sign up for volunteer work. Employers are always looking for candidates who have experience with volunteer work. Also, joining organizations that help with volunteering placement always looks good in your resume.
Try signing up as a volunteer for organizations like Original Volunteers. They allow the volunteers to develop skills and experience that employers find desirable. You'll also learn and experience a lot that you won't learn otherwise when you stay in your comfort zone.
What are the skills you develop when you sign up for a volunteering placement?
Other than stepping out of your comfort zone, you learn to be independent and self-reliant. You'll get to build your confidence and communication skills. You'll be able to learn how to organize and manage your time and resources well.
It's a great way to get some "real world" experience, especially if you grew up sheltered. It will open your eyes to how the real world is through challenging experiences. Once you're back in the labor market, you'll get a better sense of how to interact with different types of people in different situations.
Concentrate on the Job Search
The job search is often one of the hardest hurdles to jump when you're only starting. Some people are lucky or connected enough to find work within a month or two after graduation. Others take years to find their first official job related to their bachelor's degree.
As a tip, be patient when you're doing your job search. Don't aim to get a job within a short period because your expectations can fail you. The Bureau of Labor Statistics reports that the average job search takes five months.
Don't get distracted while you're waiting for potential employers to call you back. Stay on task and try to protect the time you have from distractions. Clear your calendar so that you can always attend interviews on time.
Let's say your family or friends often try to call you to help them out with something or to hang out with them. In this case, let them know that your current priority is in searching for a job. Don't forget to tell them that you can hang out later once you've found a stable job.
One way to find a job faster is to target your job search. Don't be too general with what you're looking for. The more specific you are about the position you want, the better.
Add this information in your resume, LinkedIn profile, and cover letter. This tells hiring managers that you know what you want to do and your responsibilities. It's also easier for them to track you because the keywords are in your resume.
Listen to Your Calling
That is the end of our guide on career advancement help. We hope that this guide helps you find the right footing to kickstart your career. We hope you learned something valuable and informative from this post.
Do you want to learn more about improving your career and gaining more opportunities? Do you want to learn how to get a promotion? Our other posts discuss more on career advancement, and we've got guides on how to make the right career choices.