When it comes to our homes security its very important to keep your belongings safe when you're out of your home. but this can be very difficult this is why we at Mint locksmiths Bromley decided to put together this hit list of things you need to make sure you take care of so that your home is safe and secure.
When it comes to keeping your home safe it is impossible to prevent people from gaining entry because if they are determined enough to find a way into your home then they will probably find a vulnerable point.
But it is important to make sure that you make it as difficult as possible for these potential thieves to gain access to your home, so we decided to put together this list of things that if you apply to your home it will make it a lot more difficult for people to entry your property and in general make your property a lot safer.
Step 1, Fit high-quality lock to your front and back door.
As locksmiths the number one thing you need to think about when it comes to home security is the quality of the locks that you put on your main doors. You want to make sure that you are fitting the highest security lock you can afford to at the time because this really can make the difference between being broken into or the burglar thinking that it's going to be too much effort.
This is why when we visit peoples homes as locksmiths to do a security assessment the first thing we look at is the quality of the locks on the front and back doors.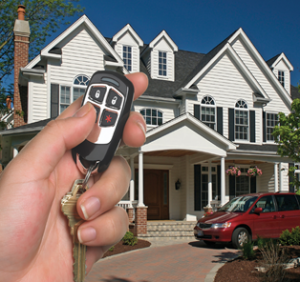 Step 2, Fit high-quality window locks.
The next area we generally look at as locksmiths are the other vulnerable areas of your property where criminals can gain access and this is generally the Windows. After you have secured your front and back door with good quality locks you need to then add some good quality locks to your Windows on all levels as this will make it very difficult for criminals to break into your property via the Windows.
Step 3, fitting internal door locks
Now this is a very common area that people overlook but can have a dramatic difference to the security of your home if you fit locks on all of the doors inside of your property and lock them when you go out this really does restrict the amount of access people can have two your property if they do gain entry.
This is a very simple step but if you apply this to your property it will dramatically reduce your insurance premiums because your insurance company can see that you take home security very seriously.
Step 4, fitting a small wall safe
Another great step for keeping your valuables safe and secure in your home is to have a small wall safe fitted to your property this will prevent anybody from stealing your precious jewellery or small valuable items if they do gain access to your property.
And not only that but insurance companies love it when you have a safe fitted in your property because they know that this will reduce the amount they have to pay out if a burglary was to happen in your property which in turn reduces your premium.
Step 5, fitting a house alarm
Another very good deterrent to prevent people from targeting your property is to have a house alarm fitted this will keep your property safe and secure and notify your neighbours and the authorities if your property does get broken into.
You can even set them up so that they ring you on your mobile phone to tell you that somebody has triggered the alarm on your property so that you know that you need to take action.
If you follow all of the steps and apply each one to your property you'll be surprised at the amount of difference it makes to the security of your home and also the amount of money your insurance company want each year for insuring your home and contents.
This is why as locksmiths we highly recommend that you make your property as secure as possible to keep you and your family safe.