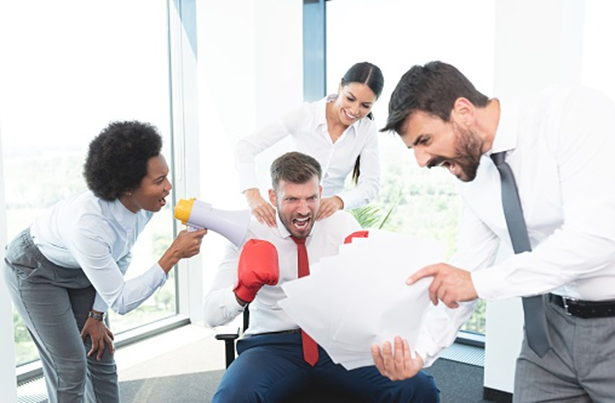 Most businesses have periods of a flurry of activity with everyone up to their necks rushing to meet customer demands. The busy season stretches team members' capacity and the pressure has negating effects on the quality of service to customers.
Motivating team members to still be at their best during such strenuous circumstances is critical to retaining customers during peak seasons. You may need to look into the benefits of call centers or better allocate your resources. Since customers who feel they were badly treated rarely return, here are a few essential steps you can utilize to sufficiently motivate and navigate your team through peak seasons.
Conduct Outdoor Meetings
Staying in the same high-pressure environment for long periods often increases stress levels. Teams typically work longer hours and take short breaks to meet with the high demands during peak periods and such a work environment may likely lower energy levels, sitting or standing on the same spot for hours.
Outdoor meetings boost energy levels and provide a much needed change of scenery, offering a breath of fresh air away from your workstation or desk. Teams get a chance to refresh their minds and discuss work challenges in a new perspective and find solutions that seemed out of reach in the office.
Lead by Example
You are a more successful leader when you show rather than tell. Employees do not like being told to do what their leaders don't appear to believe. If you guide employees to take certain actions but do the contradictory, they most likely would follow your example. Leading by example is ensuring the team takes after your actions and not just your words.
A positive attitude is also critical when work demands spike, and as a leader, you still have to be cheerful. Employees look up to you so think twice before you complain in front of your team. They may adopt the same complaining attitude and busy seasons become a nightmare.
Schedule Flexible Hours
Flexible hours allow employees to work on shifts, creating a balance between their personal and work schedules. An astounding 70 percent of workers strongly believe that flexible working hours would make a job more attractive to them. Flexible hours lead to enhanced job satisfaction, increased productivity, and better employee retention. In peak seasons, flexible work hours are a key driver of productivity. Even though employees experience job pressure, they have comfort knowing that they can log off after meeting their daily obligations.
Set up a Support Center
Customers typically demand instant support, and they need to know they can find help with one call if they have a problem with a product or service. An effective support center responds to customer complaints and questions timely to ensure the customer has a great overall experience. A call center may handle both incoming and outgoing calls managing various tasks ranging from tech support or after sales support to customer service.
Setting up a support center during peak seasons can be an effective strategy to managing an overwhelming high volume of customer requests thereby increase sales and reduce lost opportunities.
Offer Rewards
Your team is much more likely to work hard if there is an incentive at the end. You can offer bonuses to team members who reach milestones or make it a friendly competition. You can also distribute gift cards or other small gifts throughout the season.
If you have a smaller team, you can take them out to dinner to thank them and encourage team comradery. This will help your team feel rewarded and appreciated. They will be a lot more likely to stick around through a stressful time.
Don't Overwhelm Your Team
Busy seasons are challenging for everyone but adopting efficiency strategies can help teams work effectively to maximize profits. You don't want to run into high turnover rates because of poor tactics. A busy season can be a rewarding time for your business with proper preparation.