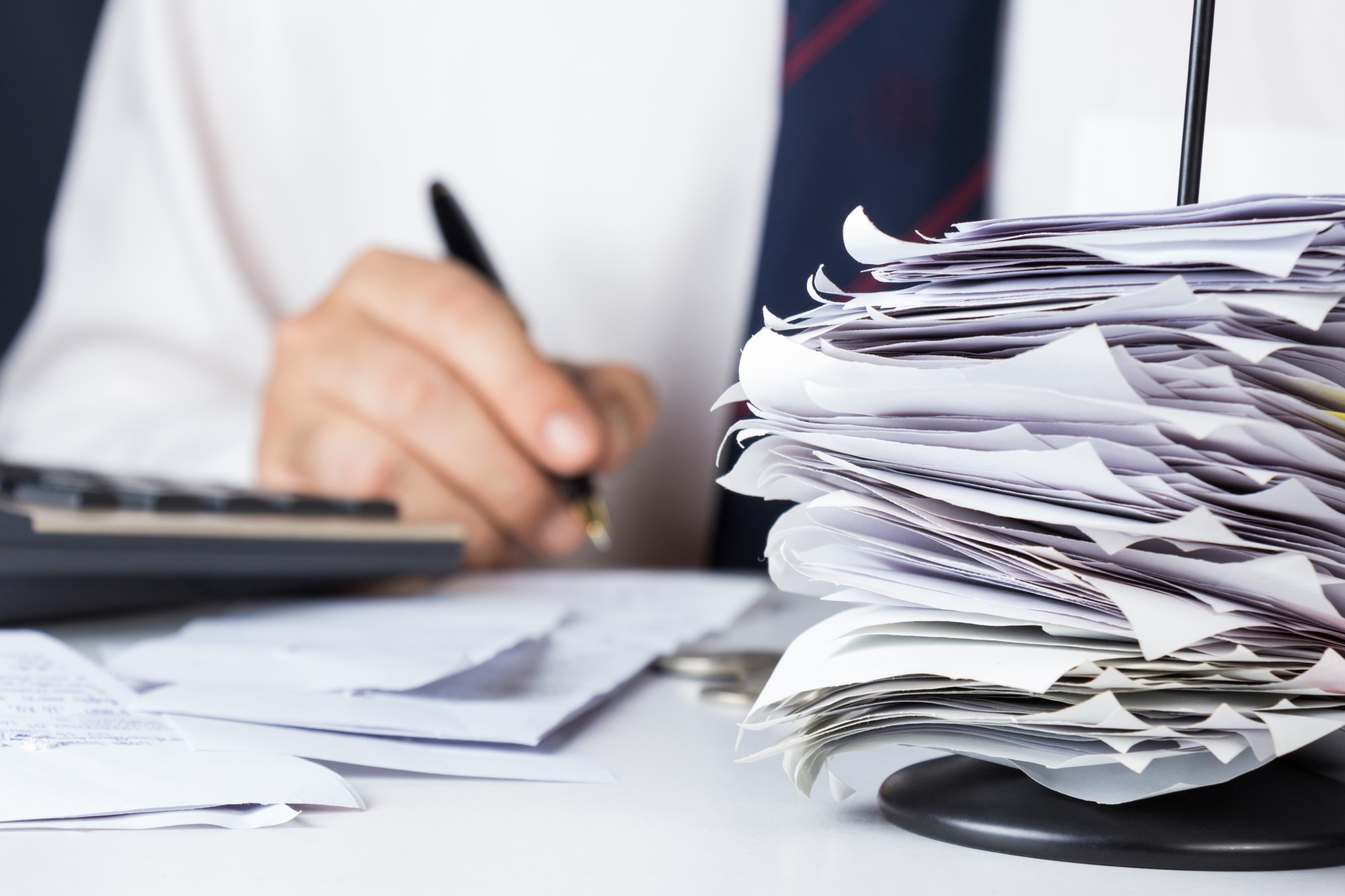 Recurring billing is good for absolutely everyone. For business owners, it's just one less thing that you have to do in your day-to-day duties. For customers and consumers, it means fewer late fees and less to remember.
Setting up recurring billing is an essential step in establishing programs like subscription services. Considering that 40% of online revenue comes from repeat business, that alone is worth investigating if your business model supports it at all.
Here are some more benefits of using recurring billing if you're not already.
Recurring Billing Reduces Busywork 
As business owners, salespeople, and marketers, there are no shortage of things to fill our days. It seems like our to-do lists get more daunting with each passing year. While technology is supposed to save us work, time, and effort, it often ends up doing the exact opposite.
Doing business in the digital world has increased our daily duties exponentially. Now, nearly every employee is expected to be a salesperson, a marketer, a data analyst, a customer service rep, and so on. That's not even to mention the amount of hats a business owner needs to wear.
If you hope to be successful in business, it is mandatory that you eliminate work wherever you can. This is the cause for the massive push for automation in recent years. Judging that 90% of businesses are already using some form of business automation, it's safe to say that trend is warranted. Considering that 73% of businesses report being satisfied with the impact that automation has on their business, this trend isn't going anywhere anytime soon, either.
Businesses that want to succeed need to identify any area that can be optimized with automation. If you're not, you can rest assured that your competition is.
Predictable Cash Flow
Business is unpredictable. This is especially true for newer businesses, as well as smaller or independently-owned companies. This makes it next to impossible to predict what your cash flow might be. Subsequently, it becomes very difficult to make any kind of concrete business plans or strategies.
One of the biggest benefits of recurring billing software is knowing when you're going to get your money. Knowing that you're going to be getting a certain amount of money on the first of the month, for instance, opens the way for making all kinds of business strategies. It helps eliminate variables in your business model, which are plentiful.
Decreases Late Fees
Setting up recurring payments isn't just beneficial for your business. It's also good for your customers for a variety of reasons.
Businesses don't like late payments, for obvious reasons. Mainly because it leads to that unpredictable cash flow we were just discussing. In an effort to help keep this unpredictability to a minimum, many business owners tack on a late fee for late payments. Obviously, customers don't like that, which can injure the customer relations as well.
On top of this, you've still got to hunt that money down once it's late. This means contacting customers who are running late on payments, who are most likely not going to be thrilled to hear from you.
Setting up automatic recurring billing helps avoid all of this. It's better for you, your customers, and your customer relationships at once.
Reduces Cost And Waste 
This is another win-win. One of the biggest benefits of recurring billing is it cuts expenses and reduces waste, all at once. How often are things good for the bottom line and the planet at the same time?
Setting up recurring billing greatly reduces the need for an extensive accounting department. Rather than having to have a dedicated team of CPAs to send out your bills each month, they're sent out automatically from your recurring billing software. This frees up capital to let you expand your business in other ways.
It also frees up you and your employees from having to hunt down errant fees. Just imagine how much you spend in hourly wages on chasing down money in a given year. Think of what else you could do with that money?
That means that not only are you paying out of your pocket, you're also missing out on opportunities. While that's difficult to quantify, to put it simply, reducing monthly expenses means that you can spend that money on building your business instead. It's like the difference between renting and buying.
Automatic recurring billing also reduces waste, as well. It's not just the paper and ink you spend on sending out paper bills. It's also the carbon footprint of mailing the bills and even the electricity required to print them out. All in all, the production and transport of paper amounts to 171 pounds of greenhouse gas, 63 gallons of wastewater, and 5 gallons of gasoline per 7 pounds of paper.
Recurring billing is one of those rare instances in the business world that is all around beneficial. It's good for you. It's good for your customers. It's good for your employees. It's good for the environment.
It's also an important aspect of future-proofing your business. As business owners, we need to figure out what aspects of our businesses can be streamlined and made more efficient so we can focus on the parts of our business that need our more direct attention.
Want More Business Insights?
There has never been a more exciting time to be in business. Digital technology and the internet gives smaller and independent businesses access to powerful tools that were previously only available to the most enormous corporations.
Now that you know more about the benefits of recurring billing, browse the rest of our Business articles today for even more insight and inspiration.